Vexa Control servoXciter
Vexa Control: servoXciter EF and Jr. The EF tests narrow pulse (750us center) servos, standard pulse servos (1500us center), and reads the receiver output for testing and aircraft setup. You can test the failsafe counting feature of VoltMagic, or any R/C device that uses receiver pulses. The Jr is a mini servo tester and setup tool.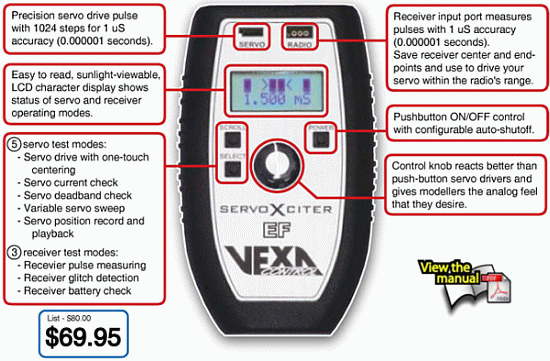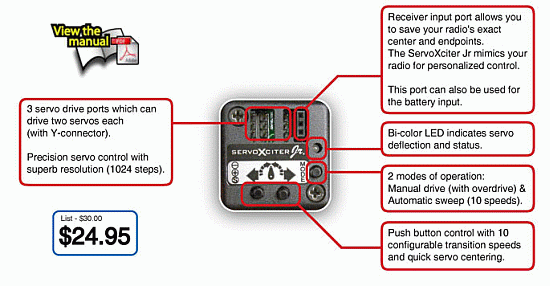 VoltMagic.com

If you are here, you are probably an R/C enthusiast that is interested in other unique products related to batteries, chargers, voltage regulators, and test equipment.

Please contact us to inquire about listing a product here.